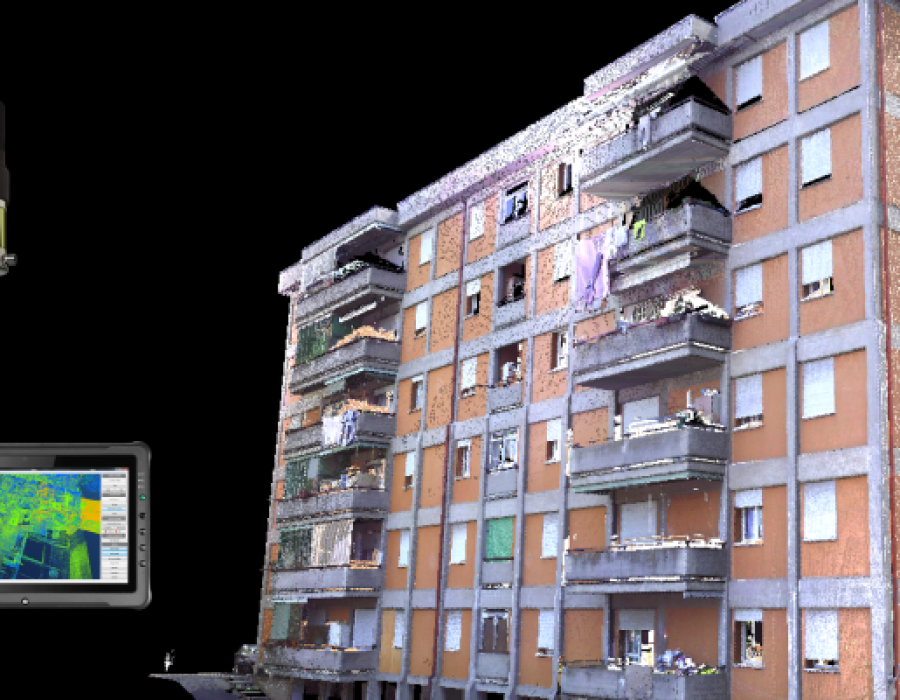 New HERON LITE Color Indoor Mobile Mapping System
HERON LITE is appreciated in the market to be best solution for fast 3D surveying and mapping of indoor buildings, small infrastructures, underground mines and cavities. Hand able from a single person, with not initialization procedure, it is ideal to quickly and repeatedly survey complex environments.
The NEW HERON COLOR LITE represent a new step in the fast mapping solutions; besides the 3D geometrical documentation, the user has now the possibility to detect scene details with 5K resolution 360° color images. Gexcel have launched this renewed version during the last INTERGEO collected a large interest.